Lucy Armentano
GSAS/Philosophy
lucylle.armentano@yale.edu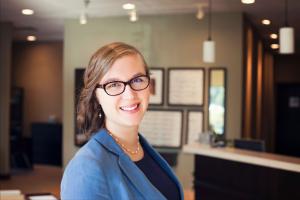 Lucy Armentano is a third year PhD student in Social and Personality Psychology working with Professor Margaret Clark in the Yale Relationship Science Lab.  She studies emotional expression within close relationships, particularly how the ways in which we express emotion impact our relationships with partners and friends.  When not doing research, Lucy loves to garden, to sew, to bake, and to spend time with my husband and my dog.  She is excited to get to know you all!
Laura Brush
FES
laura.brush@yale.edu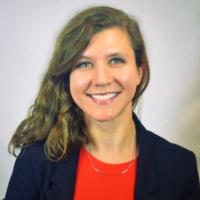 Laura Brush is a first year master of environmental management student at the Yale School of Forestry & Environmental Studies. She is interested in climate-resilient cities, environmental justice, and science communications. Laura has experience supporting government initiatives that aim to increase the public's awareness of flood risk and emergency preparedness. Laura holds a B.A. in public policy and global studies from the University of North Carolina at Chapel Hill.
Chris Chow
Medicine
christopher.chow@yale.edu
Chris Chow is a first year MD student in the School of Medicine. Originally from Orinda, California (in the Bay Area), Chris was a member of Jonathan Edwards as an undergrad at Yale, graduating in 2013. In college, Chris was a member of the Yale Symphony Orchestra, JECC, and a proud JE intramurals participant (proudest moment: 2011 IM hockey champions!) Outside of class, Chris is most interested in hiking, skiing, drums, hockey, and food. Feel free to hit him up with any and all questions!
Manning Ding
Law
manning.ding@yale.edu
Jeffrey Fisk
GSAS/Engineering - Computational Biology
jeffrey.fisk@yale.edu
Alyssa Mitzon-Salazar
MD/PhD
alyssa.mitson-salazar@yale.edu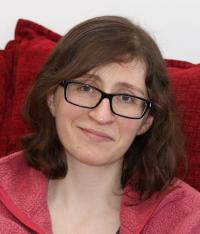 Alyssa Mitzon-Salazar is a fourth-year MD/PhD student in immunobiology with a particular interest in allergy. Originally from a rural farming town in southern Colorado, she studied biology as an undergrad at Yale (JE 2012). Her fondest memories of undergrad include working in lab, choreographing for Danceworks, tutoring biology, and being a FroCo. Before returning to Yale, Alyssa worked for two years at the National Institutes of Health. When she's not in lab or clinic, Alyssa enjoys hiking, dancing, eating tacos, and playing with her three-legged cat. She's all ears if you ever want to chat about anything—just shoot her an email to meet up! :)
Cody Musselman
GSAS/Religious Studies
cody.musselman@yale.edu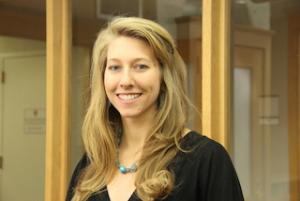 Cody Musselman is a third-year PhD student in Religious Studies, focusing on fitness and wellness communities within American Religious History. Before coming to Yale she received a Master of Theological Studies from Harvard Divinity School and a BA from Kalamazoo College. When not contemplating the meaning of life, she likes to rock climb and play ultimate frisbee.
Nicholas Nordlund
GSAS/Engineering - Electrical Engineering
nicholas.nordlund@yale.edu
Nathan Nguyen
GSAS/Cell Bio
nathan.nguyen@yale.edu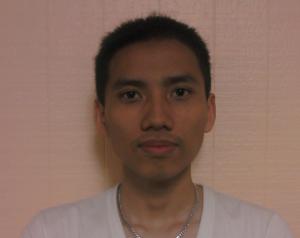 Nathan Nguyen is a 4th year PhD student in Cell Biology. He comes from the faraway land known as California. Before attending Yale, Nathan studied molecular biology, bioinformatics, and astrophysics at the University of California – Santa Cruz. His scientific interest is in astrobiology, hence he spent some time of my undergraduate career working for NASA to develop biofuel and recycling methods for space missions. Currently he is engaged in basic science research emphasizing on a cellular process called macroautophagy. Nathan's hobbies include reading, singing karaoke, cooking, and board/video games. He likes to talk to students about doing research, career development, and life as a graduate student. He looks forward to meeting the JE students - we will have an awesome year!      
Caitlin Palmer
Medicine
caitlin.parmer@yale.edu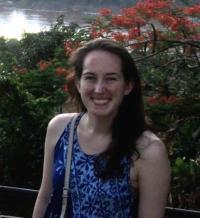 Caitlin Parmer is a 3rd year medical student originally hailing from San Diego, California. Caitlin's love for Jonathan Edwards College began as a Yale undergraduate in the class of 2013. A former IM secretary, resident of entryway C, and buttery enthusiast, Caitlin is extremely excited to once again become involved with the JE community. As an undergraduate, she sang with Proof of the Pudding and Whim 'n Rhythm, and she now performs with the graduate student a cappella group, The Citations. Her other hobbies include volleyball, squash, crosswords, and baking pies. Come say hi if you see her in the dining hall!
Todd Venook
Law
todd.venook@yale.edu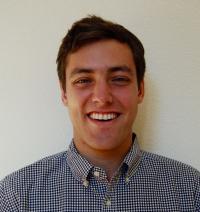 Todd Venook is a second-year student at Yale Law School and native of the San Francisco Bay Area. He went to undergrad at Harvard (where his football loyalty still lies) and majored in Social Studies, then worked in the Boston Consulting Group's New York office. An avid pizza consumer, hiker, and (bad) basketball player, Todd is happy to talk about anything from grad school applications to European baseball. 
Chris Wang
GSAS/Physics
christopher.wang@yale.edu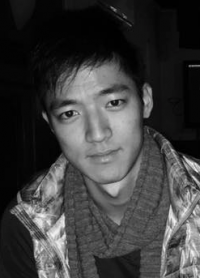 Chris Wang is a third year PhD student in the Physics department. His research focuses on experimentally demonstrating the building blocks of a quantum computer using superconducting circuits. A New York native, Chris began his undergraduate career at CUNY MHC @ Hunter College before transferring to the University of Pennsylvania where he received his B.A. in Physics in 2015. He has played club ultimate frisbee throughout college as well as with Yale's own men's team, Superfly. Having been a graduate student teaching fellow during his whole time at Yale, Chris is particularly interested in understanding and improving methods for effective and impactful teaching in STEM, and is always happy to have a conversation regarding students' own learning experiences.
Katarina Yin
Architecture
katrina.yin@yale.edu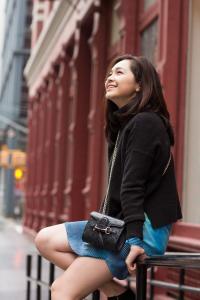 Katrina Yin is a second-year Master's student at the School of Architecture. After graduating from Yale College (JE 2015) she worked at architecture firms in New York before returning to school. She is currently working on a ferry terminal in the Bronx for studio and taking graphic design classes at the School of Art.
Patrick Young
Drama
patrick.j.young@yale.edu
Jack Zhao
Medicine
Jack.Zhao@yale.edu
Jack Zhao is a third year medical student from Champaign, Illinois. He is a proud member of the class of JE '14 where he was involved in JECC. Fun fact: while working on his biomedical engineering degree, he completed his senior thesis in our very own Head Saltzman's lab! Besides medical school, Jack helps to run the Grad Affiliate program and is involved in the Graduate and Professional Student Senate. In his spare time, Jack likes to grill and try out New Haven's ever changing restaurants. Feel free to say hi when you see him!