JECC-designed gear can be reserved for in-person pickup during JECC meetings by using this online form. It is also sold at JE events throughout the year. If you have any questions, email Sophie Potter at sophie.potter@yale.edu">sophie.potter@yale.edu.
Official JE Apparel by Campus Customs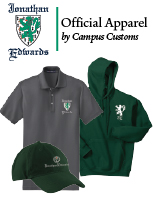 Click here to navigate to the Campus Customs JE store.