The Dean is chief academic adviser to the approximately 420 undergraduates assigned to Jonathan Edwards College. Residing within the college, she is responsible for comprehensive student advising across 80 majors from matriculation to graduation on a range of academic and personal issues. She assists students in all matters concerning their academic programs, applies and enforces the Academic and Undergraduate Regulations that govern student behavior, and works in conjunction with the Registrar's Office and the Yale College Dean's Office. As the supervisor of JE's college advising program, she manages about 50 Fellows (faculty and administrators) in their roles as advisers for JE's first-year students. As needed, she refers students to resources, offices, or persons that can be of assistance to them, and actively collaborates with these sources of support and counseling. She writes letters of recommendation for fellowships or postgraduate-work or study. She also teaches one course a year, serves on a range of University committees, and coordinates a variety of college activities. The Dean is also a great resource for a wide range of other matters and advises students on everything from personal crises to post-graduation plans. In cases of incapacitating illness or family emergency, the Dean has the authority to postpone deadlines for academic work or final exams.
Dean Christina Ferando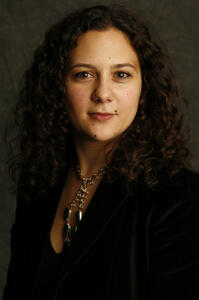 Christina Ferando is currently the Dean of Jonathan Edwards College (JE) and Lecturer in History of Art at Yale University. She began her career at the American Federation of Arts and has worked with a variety of commercial and non-profit galleries, museums, and auction houses, including Gagosian, Phillips, de Pury, and Luxembourg, the Yale University Art Gallery, and the Museum of Modern Art, New York. Dean Ferando also has more than a decade of experience as a higher education administrator, instructor, and adviser at prominent institutions of higher education, including Williams College and Columbia University.
In her role at Yale, she serves as JE's chief academic adviser, providing strategic leadership within the college, serving on a variety of committees in the Yale College Dean's Office, and teaching in the department of the history of art. She is also currently the Director of the Residential College Seminar Program. A specialist in eighteenth- and nineteenth-century European and American art, Dean Ferando has written extensively on the sculptor Antonio Canova; her research interests include the history of display and reception, museology, cultural patrimony and canon formation.  She has presented her work widely in conferences and invited talks at museums and universities, both throughout the United States and abroad, and has held fellowships from The Metropolitan Museum of Art, the Center for Advanced Study in the Visual Arts, the American Academy in Rome, and the Samuel H. Kress Foundation, among others.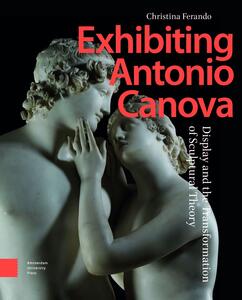 Her first book, "Exhibiting Antonio Canova: Display and the Transformation of Sculptural Theory," (Amsterdam University Press, 2023) argues that the display of Canova's sculptures in the late eighteenth and early nineteenth centuries shaped the legacy of important sculptural theories. She is currently working on two projects; the first examines the intersection of art, industry, and religion in the late nineteenth-century and the second, the role that sculptural heads and their display in museums had in shaping discourse about art and anthropology in nineteenth-century France.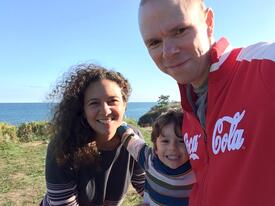 Raised in Orange, CT, Dean Ferando earned her Bachelor's degree from Yale College, cum laude with distinction in the English major, and both her M.A. in Critical and Curatorial Studies in Modern Art, and Ph.D. in Art History and Archaeology, with distinction, from Columbia University. 
Dean Ferando lives in the Dean's Suite in Jonathan Edwards with her husband Jason Atkinson, a musician, writer, and educator, and their son, Holden. Jason received his Master's degree in classical guitar from the Cleveland Institute of Music and has worked in K-12 education as a music teacher for over 15 years.