JE's three libraries provide a quiet atmosphere where you can get to work without the distractions of a noisy suite.
Curtis Curtiss Library holds non-circulating editions of JE Fellows' writings and Yale memorabilia. It's a very cozy place to study, located in Entryway K, on the left.
The Robert Taft Library has study carrels, tables, and chairs, located in Entryway L, up the first flight of stairs.
Main Taft Room: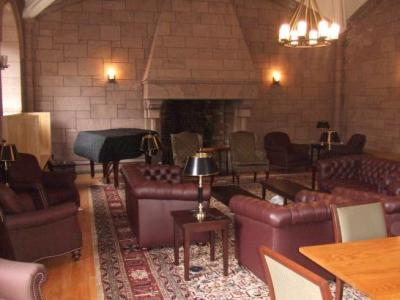 Taft Study Carrels: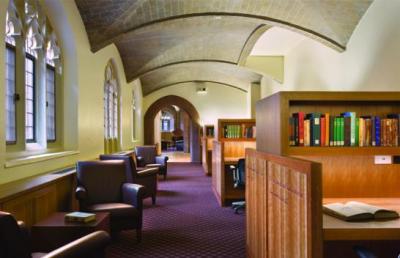 The Upper Taft Library is just up the stairs from Robert Taft Library and maintains general subject reference books.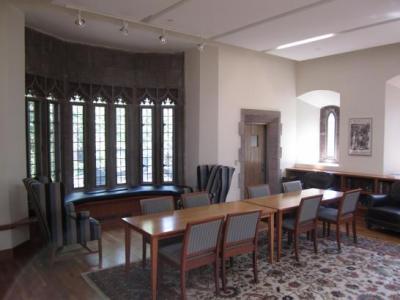 JE also has two seminar rooms available for group study located in Entryways K and L.