The three soundproof, air-conditioned practice rooms 17, 19 and 20 are under Entryway E and are available for any JE Student to use. These are perfect for practicing anything and all things musical weekdays until 11:00 PM and weekends until 1:00 AM.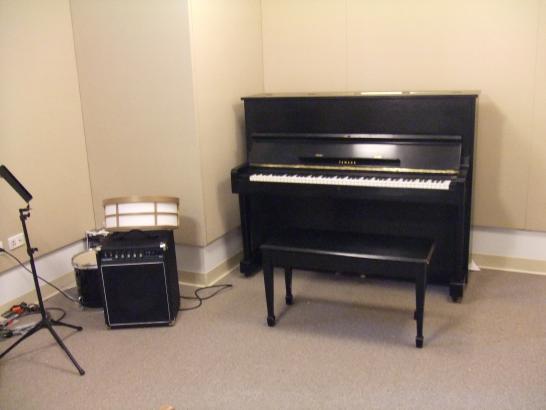 Guidelines for Intermediate Music Rooms:
For use by Spiders only.
Spiders may use the Practice Rooms on a first come, first served basis.  Please email diane.cusack@yale.edu to gain swipe access for the academic year.
No equipment (e.g., music stands, instruments, etc.) may be left in the room without permission.