SUPPORT JE'S IM TEAMS!
2015-16 IM Secretaries: 
Nicholas Strong '18
Anthony Nichols '16
Daniel Levin '18
Fall 2013 IM Football Team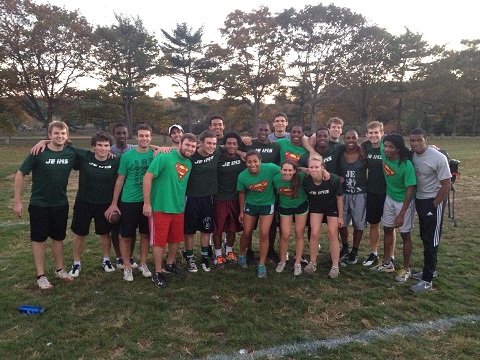 2013 Fall Volleyball Enthusiasts
First-Year Picnic 2012.  Happy IM Secs Play with Tyng.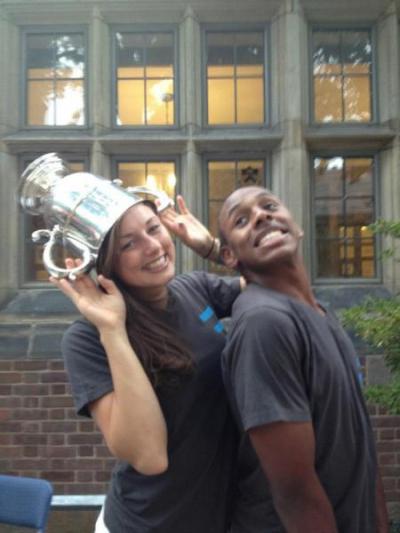 The master and 2009/2010 IM Secretaries as they celebrate the Tyng Win!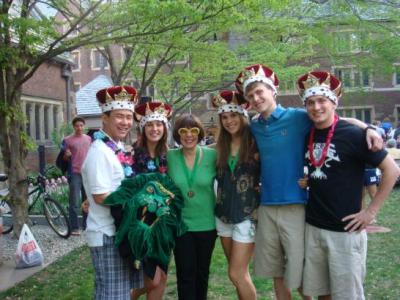 Students enjoying a bit of jousting at the celebratory college-wide picnic.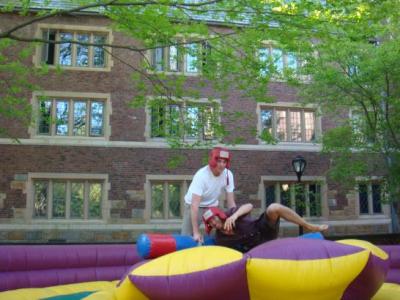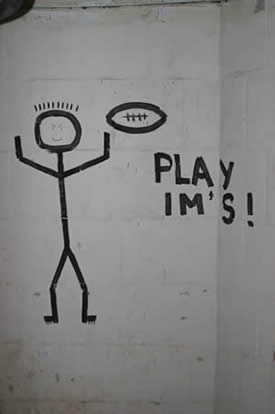 Winter Season Sports
Men's/Women's Basketball
Men's/Women's Volleyball
Men's/Women's Squash
Coed Water Polo
Coed Ice Hockey
Coed Swimming
Coed Bowling
BALLAD ON THE MARCH TO THE TYNG 2010-2011
Sung in the Great Hall by Master Laurans, Dean Farley,
Josh Macey, Randy Spock and Kat Piper with Chris Chow on guitar)
In the Land of the spiders
In the year Twenty Ten,
JE won the Tyng Cup
As History will pen.
We won in the court and
We won in the pool,
We showed all Yale College
That spider folks rule.
All Yale was surprised cause
JE 's set apart,
It 's known for its music,
It's known for its art,
It WAS known for its money,
For its charming small court,
But the spiders weren't know for
Their prowess at sport.
So the fans of the spider
In the year 2010,
They gathered the women,
They gathered the men,
They gathered the folks who
Could run and not fall,
They gathered the folks who
Could kick the big ball.
They gathered the folks who could
Bowl and could dash,
They gathered the spiders
John Macey, Chris Lash!
The world outside JE
Portrayed it as fluke,
They mocked us for thinking
We were Stanford or Duke
But JE will show them
That we have them beat,
For we pledge in this Great Hall:
JE WILL REPEAT!
JE WILL REPEAT, FRIENDS,
JE will Repeat,
And let me now tell you
Success will be sweet!
I'm sorry for Branford
For Pierson's Big P,
I'm sorry for Saybook
I (sniff) weep (sniff) for TD .
Tonight we're beginning
The quest for the ring,
Tomorrow begins a
New Road to the Tyng.
Hooray for the Spiders,
Hooray for you all!
Let's here it resounding
In this our Great Hall,
We join here as comrades
And make this a Vow,
We're starting the march and
We're starting it NOW!
HOLD on to your green gear,
Hold on to your seat,
Let's all help the Spiders
To a JE REPEAT!
We'll bring home the Tyng in
Two thousand eleven,
And all of the spiders
Will feel they're in heaven!
We'll win in the pool and
We'll win with the pucks,
Because the world knows that
JE really SUX.
This year will bring changes,
This year will bring flux,
But a win of the Tyng proves:
JE TRULY SUX!